Thermostat Installation, Replacement & Repair
If troubleshooting fails, our technicians can precisely assess your HVAC system and identify whether or not your thermostat is faulty. Next, we'll offer a variety of thermostat services to help you resolve the problem.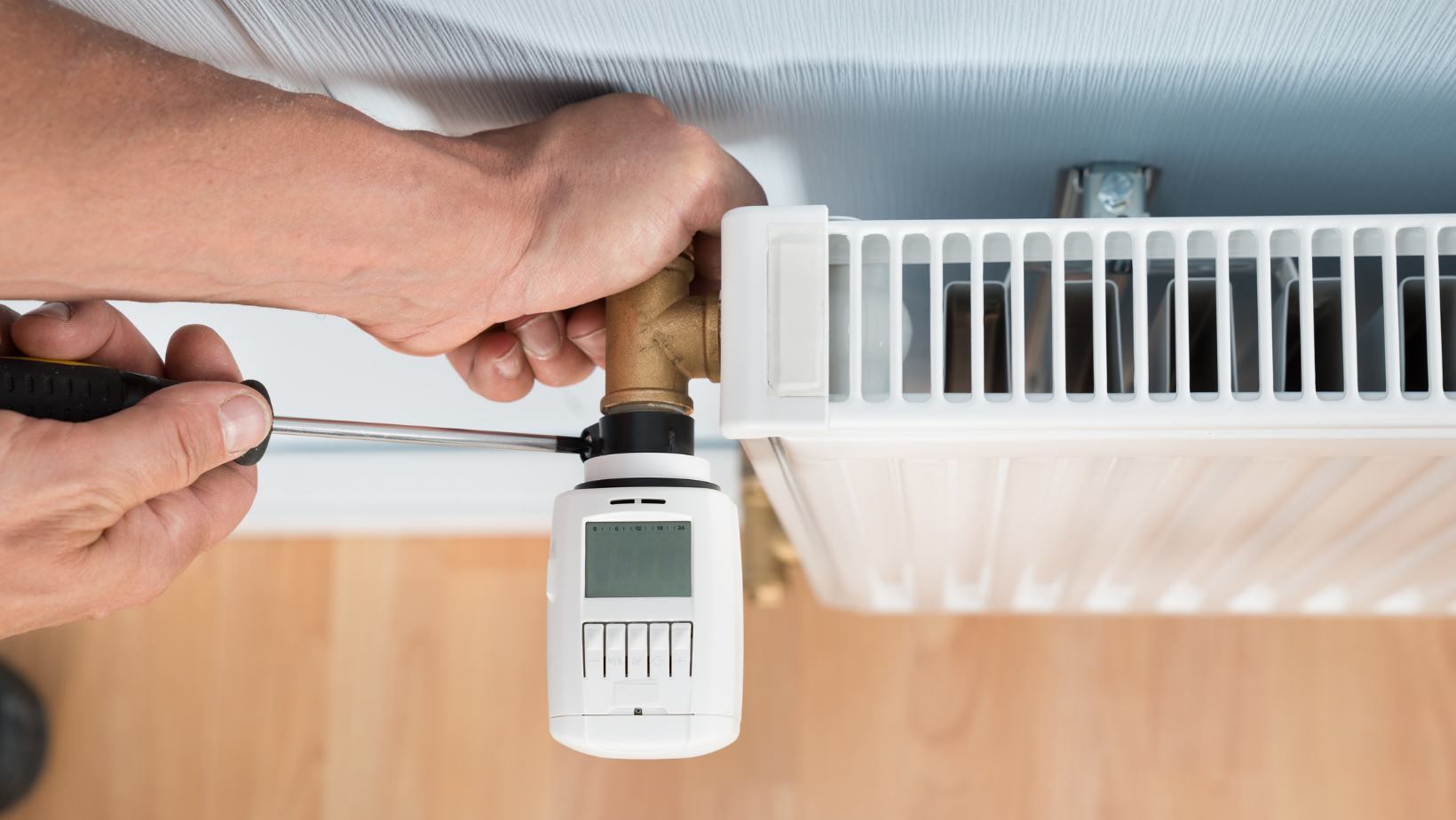 When it comes to thermostat services in Reno and Las Vegas and the surrounding areas, Hawthorne Plumbing, Heating & Cooling is the go-to company. If you require thermostat repairs, total unit replacement, or new thermostat installation, our team is ready to assist you. Contact us today! We give immediate, long-lasting solutions that restore comfort to your home.
And if you're thinking about switching out your thermostat, you have a few options.
There are mechanical and digital thermostats available, with programmable or smart features. These days, digital thermostats are preferred over mechanical thermostats due to their energy efficiency. You may save more money and contribute to a healthier environment because it is mercury-free.
Services We Offer
Thermostat repairs
You may lower your carbon footprint by setting your thermostat a few degrees cooler in the winter, and a few degrees warmer in the summer after our specialists have restored your thermostat. Simply making this minor adjustment can result in significant monthly savings on your gas or electricity bills, as well as extending the useful life of your thermostat.
Thermostat replacement
Your heating and air conditioning equipment are useless if the thermostat doesn't work. Hawthorne Plumbing, Heating & Cooling is here to help you with all of your thermostat needs, from replacing a broken thermostat to upgrading to a new, smart thermostat.
Parts replacement
Hawthorne PHC offers thermostat parts replacement. We can provide you with parts for your home thermostats that use smart technology and touch screen technology.
New thermostat installation
Hire a professional for the task, especially if you're not familiar with modern technology, so that you can be confident that the job was done correctly. In the hands of an experienced thermostat expert, a dated thermostat may be rapidly replaced, the HVAC system integrated, and other smart home devices programmed to communicate with it. In addition, a specialist can explain to you how to use the gadget and configure it to meet your specific needs.
HVAC system tune-ups
HVAC systems might be hard to spot because they're hidden in the ceilings and flooring of your home. However, a mismanaged system is likely to perform less effectively, malfunction more frequently, and reach the end of its life cycle earlier than one that is properly cared for.
Smart thermostat services
As soon as you think you've narrowed down your thermostat options, you'll need to select a brand and get it installed. We can discuss WiFi and smart thermostats before we get to that point.
Efficiency inspections
Efficient HVAC systems can lower a building's electricity and gas costs significantly. The best results, however, may only be obtained with properly calibrated thermostats. With a poorly designed thermostat, even the most efficient boilers and chillers on the market will underperform.
Thermostat upgrades
This is the newest temperature control technology. These thermostats allow you to not only regulate your home's temperature but also examine your monthly energy reports. You may track your home's energy usage by season. Using this data, you may adjust your energy consumption patterns. Program the thermostat to maximize your savings.
4 Reasons Why Your Thermostat May Need Repairing
Dead batteries, power outages, or dirt accumulation can cause thermostat issues. If it gets worse, it may be time for a new thermostat.
The thermostat isn't working or isn't responding.
When you change the temperature on your thermostat, it should adjust practically quickly. A little clicking sound is produced when changes are made to the thermostat, followed by the heating or cooling equipment starting. If the system doesn't turn on soon after the changes are made, the thermostat may need to be replaced.
Your A/C or heater runs constantly and won't turn OFF.
If your heating/cooling system is always running and won't turn off, the wiring may be frayed, or the thermostat may be incorrectly adjusted.
Room temperature and setting don't match.
When room temperatures do not match, this is a more subtle symptom of a faulty thermostat. Temperature fluctuations between rooms are common if your property is zoned. If your property isn't zoned, though, temperature fluctuations in different parts of the house could indicate a broken thermostat.
HVAC system short cycles
It occurs when your HVAC system stops working before completing a heating or cooling cycle. This results in inefficient heating and cooling, resulting in an uncomfortably warm or cool indoor environment.
Why Choose Us
100% Satisfaction Guarantee
There is no doubt that you will be satisfied by our professionals since they have received professional training. Our company's hallmarks are high-quality service and skilled understanding.
Safety is Our Topmost Priority
The fact that Hawthorne PHC is a family-run business means that our professionals and clients are treated like our family members. We ensure that our professionals and homeowners are not harmed or damaged by any subpar services.
Fair and Affordable Prices on Services
Fair and inexpensive rates go hand in hand with guaranteed satisfaction. It's not as though high-quality services have to be extremely expensive. At Hawthorne PHC, this is not the case.
Thermostat Repair FAQs
Can a thermostat be repaired?
We can diagnose your HVAC problem and identify if your thermostat is broken if troubleshooting doesn't work. Next, we'll offer a variety of thermostat services to help you resolve the problem.
Many homes have a thermostat. Indeed, it is a given in homes equipped with central air and heating systems and is occasionally connected to additional devices such as attic fans.
Faulty thermostats introduce inconvenience. Hence you need to contact a trusted service provider for a thermostat repair. The high energy costs of cooling your home might be reduced by replacing your old thermostat with a digital one. When you arrive home, programmable or smart thermostats automatically adjust the temperature to your liking while saving electricity.
How much does it cost to fix a broken thermostat?
The average cost of repairing a thermostat in the home ranges from $111 to $306. Costs can range from $50 to $500, with an average of $208. If you have a model with a warranty, the price may be different. However, you won't need to worry about the average costs here at Hawthorne PHC. We will be able to provide you with the repair estimate when you call us.
How often do thermostats need to be replaced?
Thermostats do not degrade over time as tires do, but they will need to be replaced at some point in the future. A new thermostat is frequently advised as preventative maintenance whenever the cooling system is serviced, such as when the radiator hoses or timing belts are replaced.
Can I replace my thermostat myself?
For those who have a faulty thermostat or want the latest thermostat technology, it's time to invest in a new one. Installing it yourself can save money for those who have a basic understanding of electricity and how thermostats work.
However, there are several reasons why it may be preferable to leave thermostat installation to the pros in this case.
The possibility of costly errors
It's possible that your thermostat won't work properly if it's put incorrectly. It may end up costing you more, in the long run, to have a professional come out to repair and reinstall the thermostat than it would have to have cost you to have it installed the first time.
Wiring safety
The wiring of more modern, high-tech thermostats is often more complicated. Electrical injuries and thermostat damage can occur if you don't know enough about wiring and electricity to conduct the job properly.
Warranty requirements
Your new thermostat may include a warranty that specifies that a qualified HVAC expert must install it. If you attempt to install it yourself, your warranty will be voided.
About Us
We have over 15 years of expertise and have served customers all around Nevada, so we can handle any thermostat issue you may have.
No matter what type of thermostat assistance you require, our professionally trained technicians will provide you with the best knowledge and expert service. You have the assurance that we do the job with quality and dedication while also prioritizing safety protocols.
Contact Information
Las Vegas, NV, and nearby areas
(702) 871-1005
4570 W Post Rd.
Suite #800, Las Vegas, NV 89118
For map and directions, click here.
Reno, NV, and nearby areas
(775) 857-3333
4690 Longley Ln #31, Reno, NV 89502
For map and directions, click here.
Get a Quote
(844) 236-0190
Hours Open
Please schedule an appointment; we attend to your queries 24/7.