Comprehensive Plumbing Services for Local Business Owners
About Commercial Plumbing
Plumbing systems in commercial buildings are often larger and more complex than those in residential homes. As a result, when something goes wrong, they require the skills of professional business plumbers. For more than 15 years, Hawthorne Plumbing, Heating & Cooling has served local business owners throughout the area, delivering top-quality commercial plumbing in Las Vegas and beyond.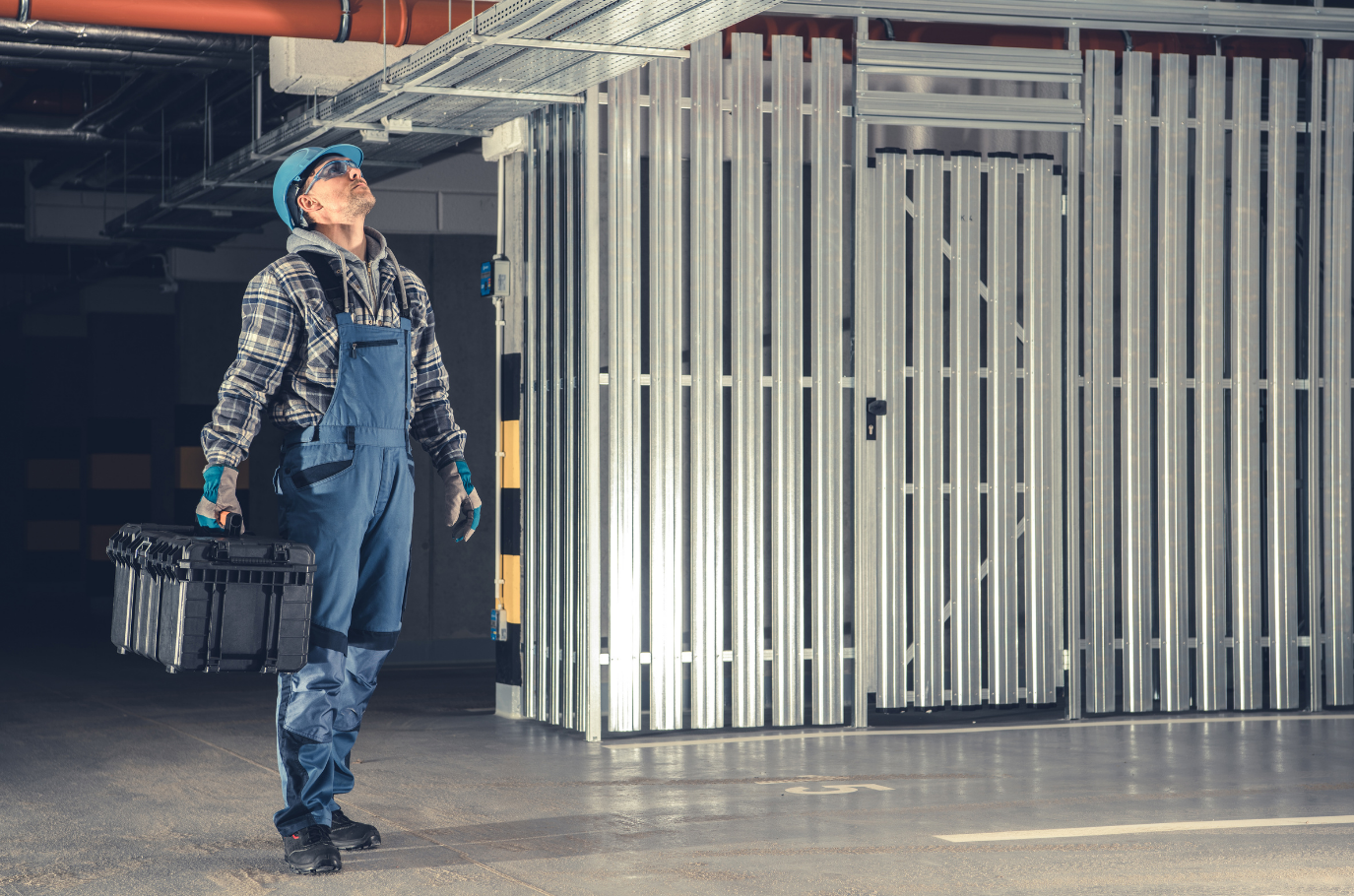 Getting into commercial plumbing?
Commercial plumbers' job directly correlates to helping to enhance the general condition of a certain area's drain and sewage lines. Compared to residential plumbing systems, commercial plumbing systems are used more frequently, causing sewer lines and general plumbing systems to get clogged with various debris, fossilized grease, and mineral deposits.
Commercial Plumbing Services We Offer
Repiping
The newest, most efficient way to get your water supply working more efficiently. This is typically done when an older pipe needs to be removed before installing a new plumbing system.
Rooter service
Rooter service is designed to address the most common plumbing problem: slow and clogged drains. Clogs can put a wrench in your day, depending on where they are located concerning other fixtures or appliances like toilets, for instance. Still, if you catch them early enough with help from professionals, we'll make sure it doesn't happen again.
Drain cleaning
Clogged drains are not only inconvenient; they may also be hazardous to your health and cause property damage if left untreated. While using a plunger to remove a clogged drain is a helpful first step for any homeowner, it's time to call a professional drain cleaning service if plunging fails.
Water filtration service
The ideal answer for homeowners, company owners, and industrial facility operators is hiring experts in water system filtration equipment for service or repair. Our team comprises experts who specialize in all things relating to water filtration service and will ensure a safe environment free from contaminants no matter what challenges come our way.
BioSmart Drain cleaning
The most common reason we are called to people's homes is for clogged drains. We recommend supplementing your clog protection with a half capful of Biosmart once a month. When a drain backs up, you can contact our team of experts to provide you with a BioSmart drain cleaning.
Trenchless sewer repair/replacement
Your sewage line is an important aspect of your plumbing system and can significantly impact the safety and efficiency of both your water supply and waste removal. We here at Hawthorne PHC are well-versed in sewer repair and would welcome the opportunity to assess your system and see if anything needs to be updated.
Commercial Plumbing Services We Provide
We are fully equipped to handle commercial plumbing projects of all sizes. When you trust your plumbing problem to our team, you can rest assured that we'll arrive on time, on schedule, and ready to get the job done quickly and efficiently. We practice non-destructive, non-invasive techniques in order to provide you with the least disruptive service possible.
Our Las Vegas commercial plumbing services include but are not limited to:
Repiping
Rooter service
Drain cleaning
Water filtration service
BioSmart drain cleaning
Trenchless sewer repair/replacement
When you call on us, our Las Vegas commercial plumbers work directly with you in order to find the most effective, customized solution for your business. From massive water leaks to clogged toilets to pipe problems, routine maintenance, and more, we are able to handle it all!
Common Problems Encountered in Commercial Plumbing
Recurrent Clogged Drains
Call a business plumber if your drains are consistently slow or clogged. Ignoring it could lead to damaged pipes and costly repairs. Garbage such as food, grease, and other debris should be properly disposed of rather than dumped down the drain. Your plumber may also recommend routine drain cleaning to avoid clogged drains.
Hot Water Supply Issues
Hot water is necessary for many companies, such as restaurants and hospitals, to meet licensing and health board criteria. Because of this, commercial water heaters are prone to failure.
If you have hot water issues, contact a trusted commercial plumber right away. Insulating your water heater, resetting the thermostat, or replacing the unit can lessen the likelihood of a hot water supply issue. Your plumber may suggest a tankless water heater or multiple units.
Clogged Toilets
Toilets at your business get clogged easily since employees and customers use them all day. Reduce clogs by educating personnel on what can and cannot be flushed and displaying signs requesting consumers dispose of non-flushable objects properly. Regular restroom checks by your personnel will help you realize a clogged toilet before it causes serious damage.
Choose Hawthorne PHC as Your Commercial Plumbers
100% Satisfaction Guarantee
Our personnel have acquired professional training, so there is no question that you will be satisfied. Service of the highest caliber and in-depth knowledge are the key features of our business.
Safety is Our Topmost Priority
Since Hawthorne PHC is a family-owned and operated business, our professionals and clients are regarded as members of our extended family. We make certain that our professionals and homeowners are not harmed or damaged due to poor service.
Fair and Affordable Prices on Services
Guaranteed satisfaction goes hand in hand with reasonable and affordable charges. It's not as though high-quality services have to be outrageously pricey. This is not the case at Hawthorne PHC.
Commercial Plumbing FAQs
What does commercial plumbing mean?
Commercial plumbing is a subset of plumbing that focuses on commercial maintenance, repairs, and installations. On the surface, commercial plumbing is comparable to residential plumbing. So, can a domestic plumber undertake a commercial plumber's job? While the extent of labor is similar, residential and commercial plumbing are vastly different.
What is the difference between commercial and residential plumbing?
A business plumber's duties vary from a home plumber. That doesn't mean a commercial plumber can't do residential services or repair your home. While plumbing is plumbing, many commercial plumbing operations are specialized and not performed by residential plumbers.
While every business plumber must pass a similar test as other plumbers, the scope of work is often different. Plumbing codes must be memorized, and they vary considerably between residential, commercial, and industrial settings. However, a commercial plumber who regularly works in business buildings will be far more skilled at commercial plumbing than a plumber who has mostly worked in single-family houses.
Get a plumber with the most relevant experience. It's like seeing a generalist or a specialist. Each has a specialty, yet they aren't the same.
What should I look for in a commercial plumber?
Experience
Professional plumbing services require extensive experience. Find out how long the plumbing contractor you intend to hire has been in business. New plumbers may not fulfill your needs.
An expert plumber will assess your plumbing requirements and recommend long-term solutions to save you money and time. Also, reputable plumbers provide warranties and good customer service.
Licensing and Insurance
Each plumbing specialist should have a valid license to work in the field. When visiting a commercial plumber's office, the first item you should check is the state's working permit. Regardless of the scale of your plumbing installation, never trust anyone without a valid working permit. To service clients in the region, a professional must hold a license.
Every commercial or residential plumber should also carry liability and workers' compensation insurance to safeguard the property owner and the workers.
Get Recommendations
If you need a plumber, ask your friends, family, or coworkers for recommendations. Some of your coworkers may have used a professional plumber. Their stories will help you make an informed choice. Your realtor can also help you find a commercial plumber.
Reputation
It is wise to research a plumber's reputation before hiring them. Any expert worth their salt will always give you outstanding service.
Working with a reputable plumber also means getting a fair price for the plumbing services. Go over to the company's official website and read customer reviews. Positive feedback indicates the company provides outstanding plumbing services to both residential and commercial clients.
Location
Another factor to consider before choosing a commercial or residential plumber is their office location. The plumber should be nearby. In an emergency, the company should be reachable quickly. Hiring a plumber near your home will minimize unwanted leaks caused by faulty pipes. To avoid complications, you could ask your colleagues for recommendations for outstanding plumbers in your area.
About Us
Whether you require new building installation, complete pipe replacement, drain cleaning, repairs, or other services, our team of highly qualified Reno and Las Vegas commercial plumbers is here to help. We use cutting-edge technology and cutting-edge strategies to give you a quick, superior service that is minimally disruptive to your typical workflow.
Contact Information
Las Vegas, NV, and nearby areas
(702) 871-1005
4570 W Post Rd.
Suite #800, Las Vegas, NV 89118
For map and directions, click here.
Reno, NV, and nearby areas
(775) 857-3333
4690 Longley Ln #31, Reno, NV 89502
For map and directions, click here.
Get a Quote
(844) 236-0190
Hours Open
Please schedule an appointment; we respond 24/7.